Equipments made of fin tubes : Last time we introduced the serrated fin tube, which is with more complex technology process than any other types of fin tubes. Considering it, there is no need to introduce other types of fin tubes as below, they are easier to process: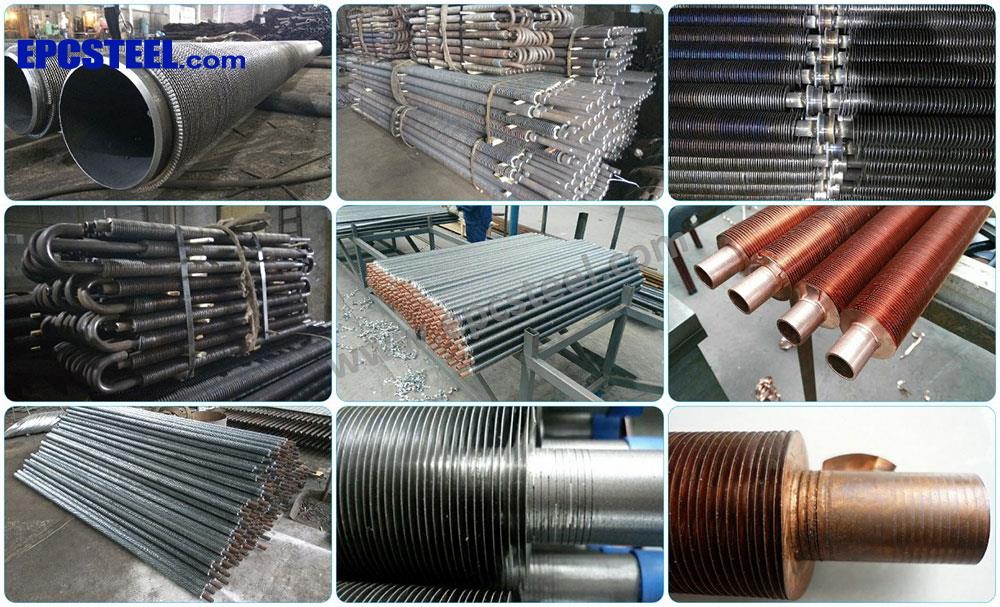 This time, we would like to introduce some types of equipments which are made of different kinds of fin tubes. These equipments are used in different application environment including heating or cooling in the oil &gas, power station, HVAC and different manufacturers etc.
Please check below several pictures: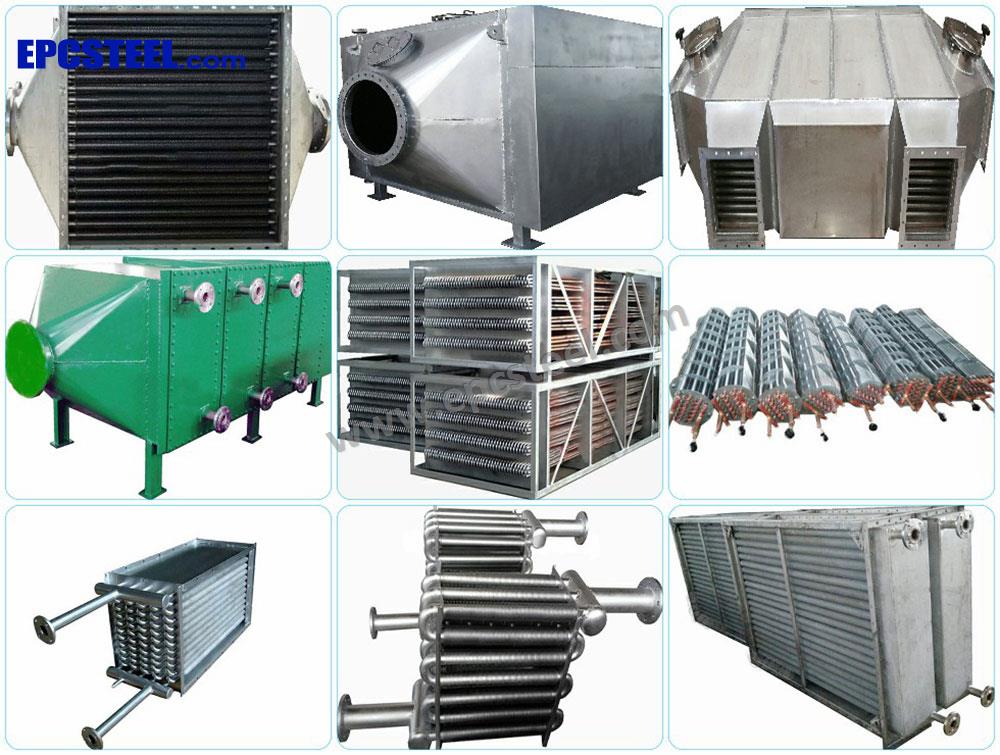 In order to manufacture these equipments, we need to arrange several steps to finish them.
Cutting the steel plate. We need to choose the right steel plate with accurate thickness and material grade and cut them to exact shape according to the technical drawings. Please check our cutting equipment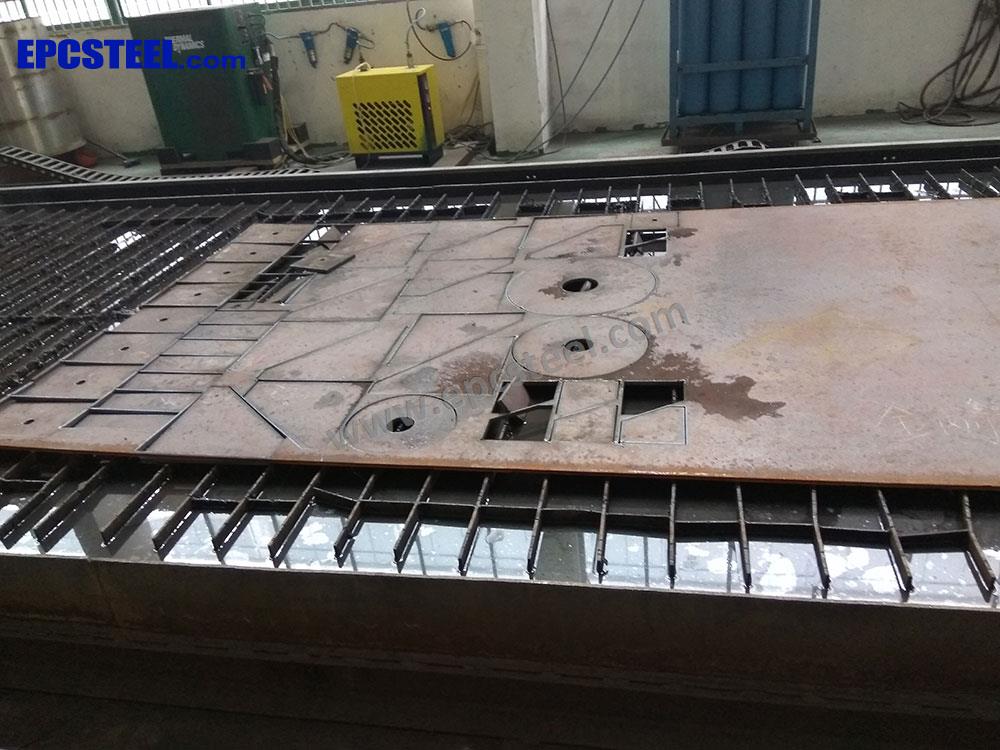 There are many pieces of fin tubes in the equipment. In order to support those fin tubes, we need to drill many holes on the steel plate. For some high end products, we need to use the tube sheet and baffle plate.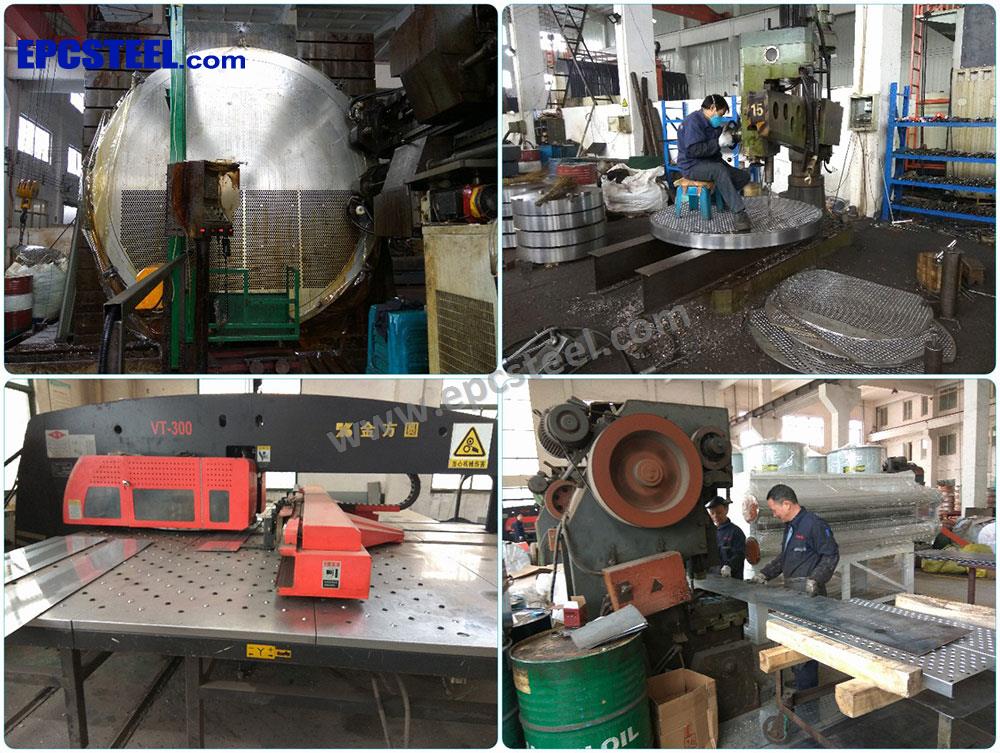 Welding outline. Then we need to weld the former cut and drilled steel plate together to form a preliminary outline.
Then we put the both ends of the fin tubes across the holes of the outline and weld them to make them fixed in the holes strictly.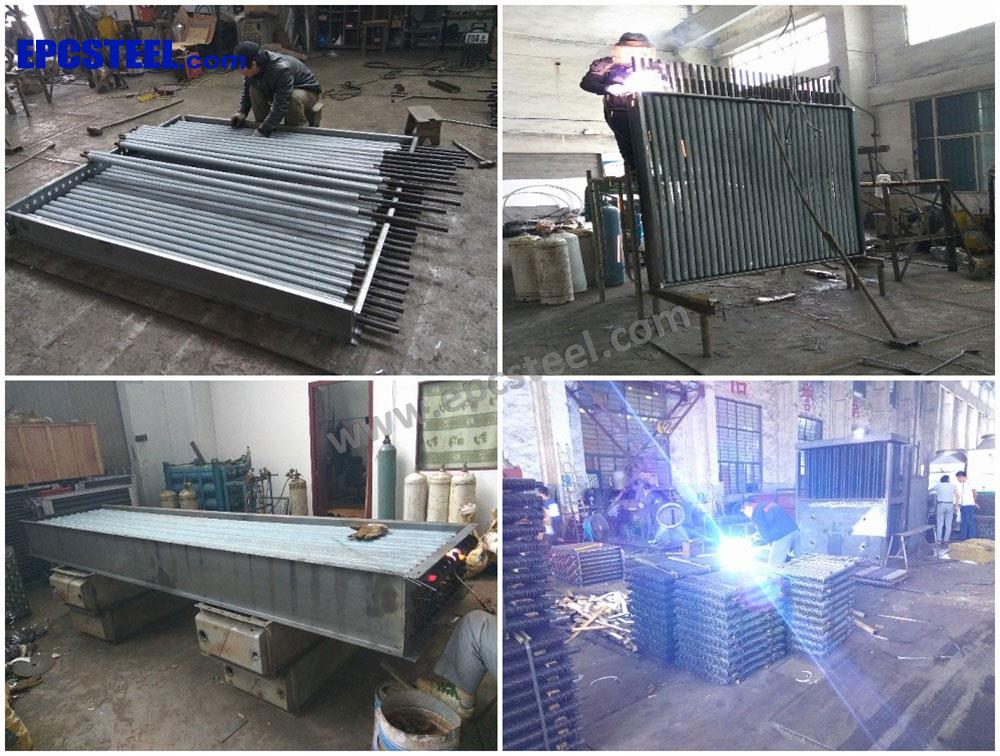 For some equipment, we need to make the pipe ends into U shape according to the technical drawings. Then we will process the U bend fin tube in advance of assembling or after that. And whether the U point need to be processed with fins or not depends on the customer's requirements.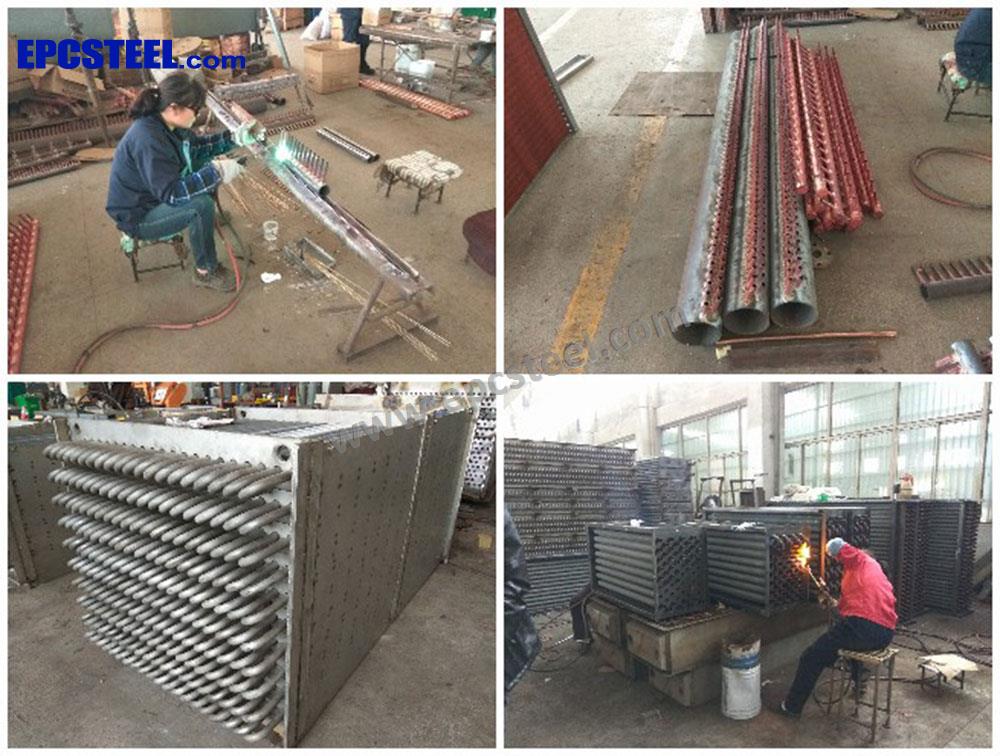 In order to make sure the welding is strictly in accordance to relevant standards. We need to do some test on the equipment. The normal test is hydraulic test. We put the equipment into the water to see if the water can enter the inner or not. If ok, the quality is good. If not, we need to go back to relevant process and amend them again and make sure the product quality fulfill the requirements at last.
After all above process, we will package the products and deliver them to the customer or abroad.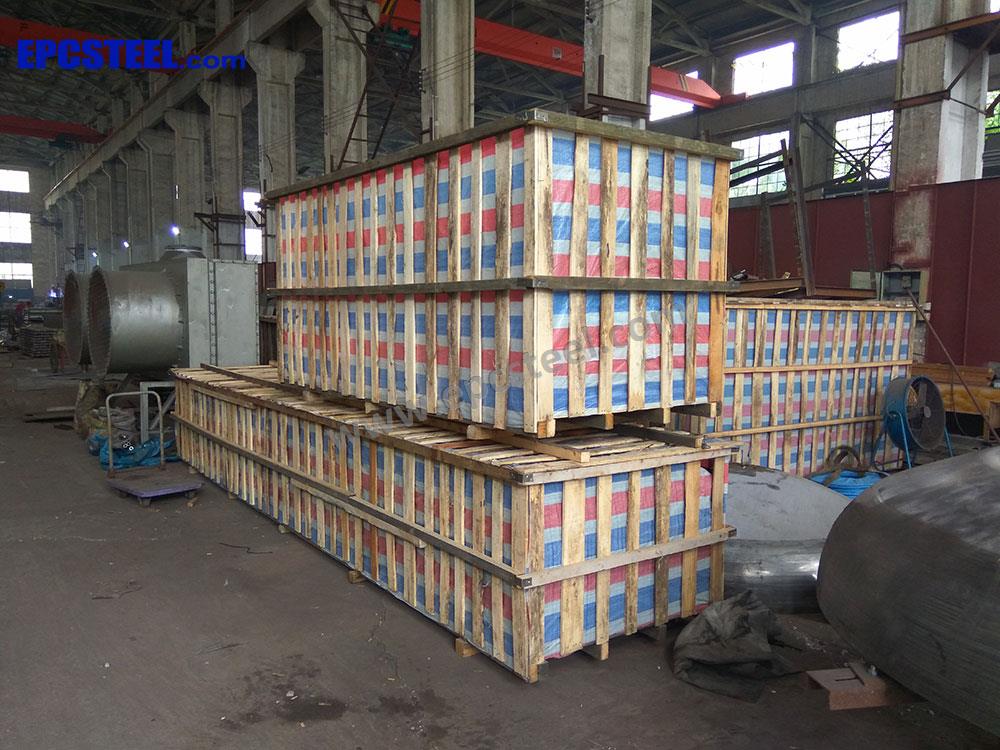 Our advantages.
EPC Steel and Processing Group have gained the ASME U stamp and ISO 9001 certification. We have strict quality inspection system to make sure our product is strictly in accordance with relevant standards and customer's special requirements. We can design, manufacturing and OEM for different kinds of cooperation patterns. If you have any need with above equipments, welcome to contact with us. EPC Steel will serve you with our experience and expertise.